Artificial Intelligence at the Polytechnic of Milan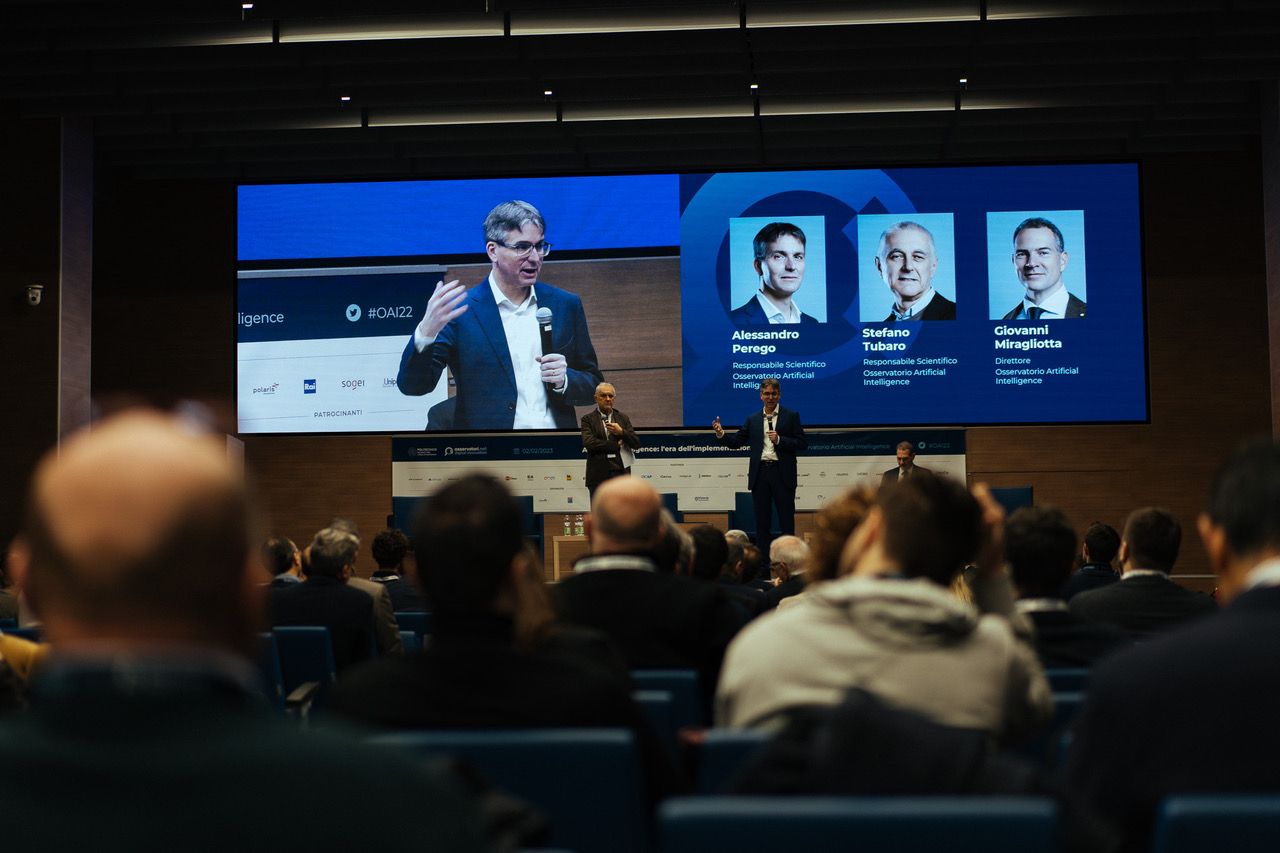 On February 2, 2023, I had the honor of attending the Conference "Artificial Intelligence: The Era of Implementation" at the Polytechnic of Milan. It was a very interesting and informative event that highlighted the growing importance of Artificial Intelligence in the global and Italian market.
In Italy, 61% of large businesses have already started at least one AI project, while only 15% of small and medium-sized enterprises have done the same. However, there is a positive increase in SMEs that have future AI-related programs. Moreover, nearly one in three SMEs has planned to start new projects in this field in the next 24 months.
The conference saw many discussions regarding the latest innovation: ChatGPT and the comparison towards this technology has always been stunning during the presentations. Those who have tried it can easily understand the cutting-edge that this tool imposes in the field of artificial intelligence.
At LOOOL, we are evaluating whether it is convenient to use other AI tools available on the market or if it is more advisable to opt for the personalized integration of the APIs provided by ChatGPT for commercial purposes, enhancing the B2B e-commerce systems of our clients.
We could ask ChatGPT what it thinks, but perhaps it would be a bit biased, so we have decided to do some experimentation and technical comparison in the next few weeks, comparing ChatGPT with the most famous AI tools, comparing advantages and disadvantages.
If you want to learn more about B2B e-commerce and AI, do not hesitate to contact us, we are curious to know your needs and propose innovative solutions.
Fabio Borroni, CEO